July: Hex Hall by Rachel Hawkins
Three years ago, Sophie Mercer discovered that she was a witch. It's gotten her into a few scrapes. Her non-gifted mother has been as supportive as possible, consulting Sophie's estranged father--an elusive European warlock--only when necessary. But when Sophie attracts too much human attention for a prom-night spell gone horribly wrong, it's her dad who decides her punishment: exile to Hex Hall, an isolated reform school for wayward Prodigium, a.k.a. witches, faeries, and shapeshifters.
By the end of her first day among fellow freak-teens, Sophie has quite a scorecard: three powerful enemies who look like supermodels, a futile crush on a gorgeous warlock, a creepy tagalong ghost, and a new roommate who happens to be the most hated person and only vampire on campus. Worse, Sophie soon learns that a mysterious predator has been attacking students, and her only friend is the number-one suspect.
As a series of blood-curdling mysteries starts to converge, Sophie prepares for the biggest threat of all: an ancient secret society determined to destroy all Prodigium, especially her.
August: All These Things I've Done by Gabrielle Zevin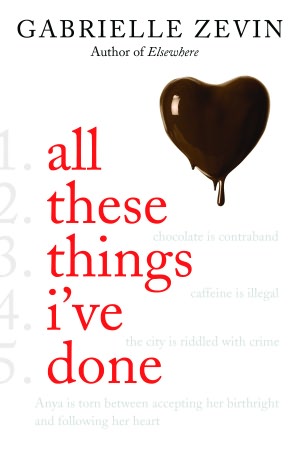 In 2083, chocolate and coffee are illegal, paper is hard to find, water is carefully rationed, and New York City is rife with crime and poverty. And yet, for Anya Balanchine, the sixteen-year-old daughter of the city's most notorious (and dead) crime boss, life is fairly routine. It consists of going to school, taking care of her siblings and her dying grandmother, trying to avoid falling in love with the new assistant D.A.'s son, and avoiding her loser ex-boyfriend. That is until her ex is accidently poisoned by the chocolate her family manufactures and the police think she's to blame. Suddenly, Anya finds herself thrust unwillingly into the spotlight—at school, in the news, and most importantly, within her mafia family.
September: A Great and Terrible Beauty by Libba Brey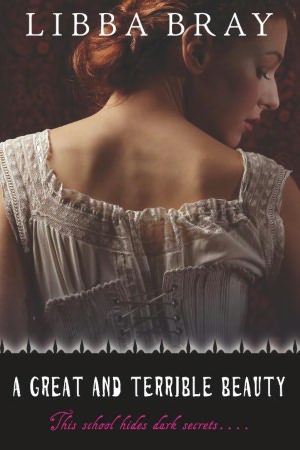 It's 1895, and after the suicide of her mother, 16-year-old Gemma Doyle is shipped off from the life she knows in India to Spence, a proper boarding school in England. Lonely, guilt-ridden, and prone to visions of the future that have an uncomfortable habit of coming true, Gemma's reception there is a chilly one. To make things worse, she's been followed by a mysterious young Indian man, a man sent to watch her. But why? What is her destiny? And what will her entanglement with Spence's most powerful girls—and their foray into the spiritual world—lead to?
After the suspicious death of her mother in 1895, sixteen-year-old Gemma returns to England, after many years in India, to attend a finishing school where she becomes aware of her magical powers and ability to see into the spirit world.
October: The Brief History of Momtmaray by Michelle Cooper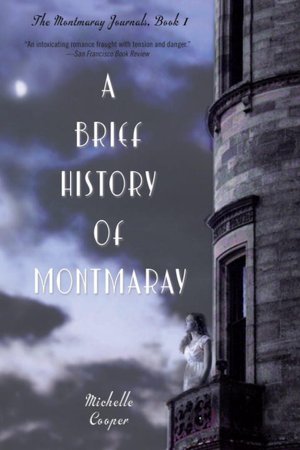 "There's a fine line between gossip and history, when one is talking about kings."
Sophie Fitzosborne lives in a crumbling castle in the tiny island kingdom of Montmaray with her eccentric and impoverished royal family. When she receives a journal for her sixteenth birthday, Sophie decides to chronicle day-to-day life on the island. But this is 1936, and the news that trickles in from the mainland reveals a world on the brink of war. The politics of Europe seem far away from their remote island—until two German officers land a boat on Montmaray. And then suddenly politics become very personal indeed.
November: Uncommon Criminals by Ally Carter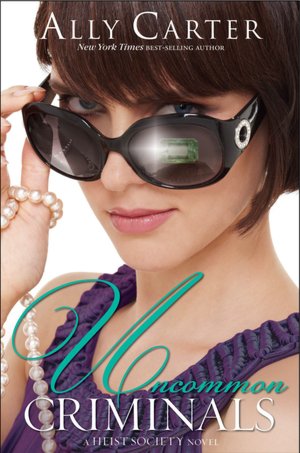 Katarina Bishop has worn a lot of labels in her short life: Friend. Niece. Daughter. Thief. But for the last two months she's simply been known as the girl who ran the crew that robbed the greatest museum in the world. That's why Kat isn't surprised when she's asked to steal the infamous Cleopatra Emerald so it can be returned to its rightful owners.
There are only three problems. First, the gem hasn't been seen in public in thirty years. Second, since the fall of the Egyptian empire and the suicide of Cleopatra, no one who holds the emerald keeps it for long—and in Kat's world, history almost always repeats itself. But it's the third problem that makes Kat's crew the most nervous, and that is . . . the emerald is cursed.
Kat might be in way over her head, but she's not going down without a fight. After all, she has her best friend— the gorgeous Hale—and the rest of her crew with her as they chase the Cleopatra around the globe, dodging curses and realizing that the same tricks and cons her family has used for centuries are useless this time. Which means, this time, Katarina Bishop is making up her own rules.
December: Bad Girls Don't Die by Katie Alender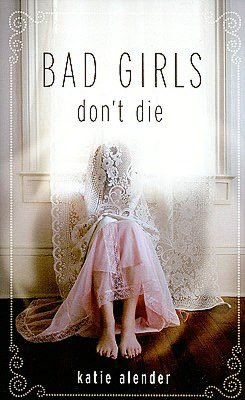 When Alexis's little sister Kasey becomes obsessed with an antique doll, Alexis thinks she is just being her usual weird self. Things get weirder, though, when their house starts changing. Doors open and close by themselves; water boils on the unlit stove; and an unplugged air conditioner blasts cold air. Kasey is changing, too. Her blue eyes go green, she starts using old-fashioned language, and she forgets chunks of time. Most disturbing of all is the dangerous new chip on Kasey's shoulder. The formerly gentle child is gone, and the new Kasey is angry. Alexis is the only one who can stop her sister — but what if that green-eyed girl isn't even Kasey anymore?
I hope you all enjoy these wonderful books! Happy Reading!:) Love Grace Elizabeth Nickols xoxo