If anyone would describe me they would probably say I am
sorta
(very) girly, a lover of all animals, an insane fast reader, a music junkie (I always have my headphones in wherever I go), or maybe even a tad bit crazy. I have a lot of personality..and it reflects in the kind of books I tend to read.
Now I don't always read girly books, but when I do they are normally always about princesses, the Regency period, or hopeless love triangles that result in a broken heart. Recently I have been trying to expand my reading genre..it hasn't been easy. When you go from reading about your favorite book about a young girl who competes in a competition to become the next princess of a futuristic America (The Selection..
http://graciesreviews.blogspot.com/2012/07/selection-by-kiera-cass.html
)
, to reading a (super) scary story about a young boy who literally kills ghosts for a living it can be a little...hard to get use too. Here are some books I have
liked
read to get over my fear of scary things: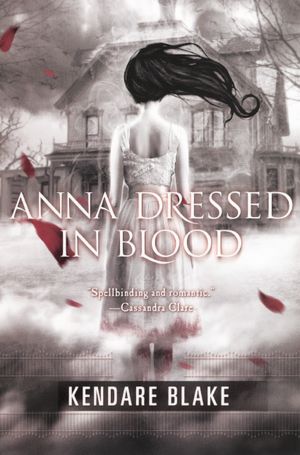 Anna Dressed In Blood by Kendare Blake


The only thing I can really say about this book is 'Oh my.' I mean look at the cover...and the title! If that isn't enough to make you have nightmares at night then I don't know what is! I enjoyed this book, but I must admit that it wasn't the most well written. It didn't seem to flow and, I found myself lost on what was going on in the story. Here is the summary off of the Barnes and Nobles web sight ~ For three years, seventeen-year-old Cas Lowood has carried on his father's work of dispatching the murderous dead, traveling with his kitchen-witch mother and their spirit-sniffing cat, but everything changes when he meets Anna, a girl unlike any ghost he has faced before. ~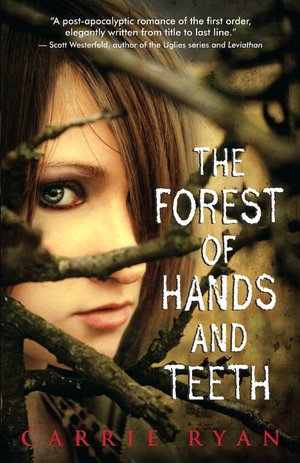 The Forest of Hand and Teeth by Carrie Ryan
Basically this whole book is about zombies...flesh eating, scary looking, rip your heart out zombies. Although in the book they are called the "unconsecrated" you can basically guess what she is talking about. Carrie Ryan is a beautiful writer and, I actually really enjoyed this book. It was very graphic though...which did not do well with my girlish tendency's..haha. Here is the summary ~ Through twists and turns of fate, orphaned Mary seeks knowledge of life, love, and especially what lies beyond her walled village and the surrounding forest, where dwell the Unconsecrated, aggressive flesh-eating people who were once dead.~
--------------------------
Sorry there are only two reviews, but I don't think I can handle scary books...I think I will just stick with princesses. :) If you have a book you would like me to read and review I will gladly do it! Here are some great books I recommend if you are looking for a good read! Also check out my Pinterest page on the right that has a ton of good books!
Comment and tell me what you think please!!!! Love, Grace Elizabeth Nickols..xoxo.